Anders Petersen, fotograf
En utställning av Anders Petersen
Unika fotografier av Anders Petersen
Presentation av Anders och kontaktformulär finns längst ned på denna sida

Alla bilder på denna hemsida är skyddade av upphovsrättslagen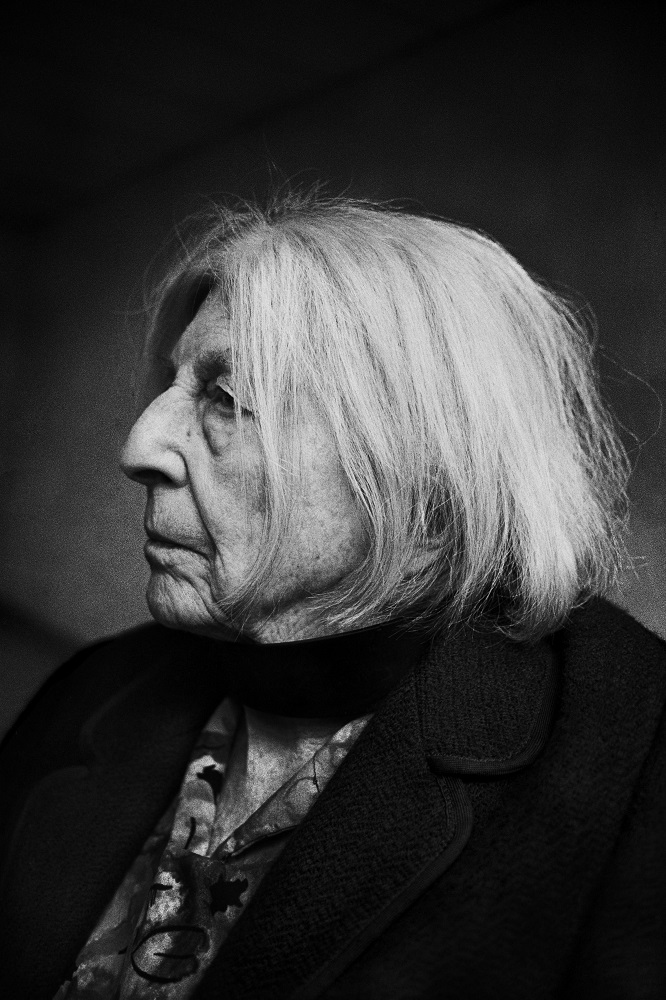 From back home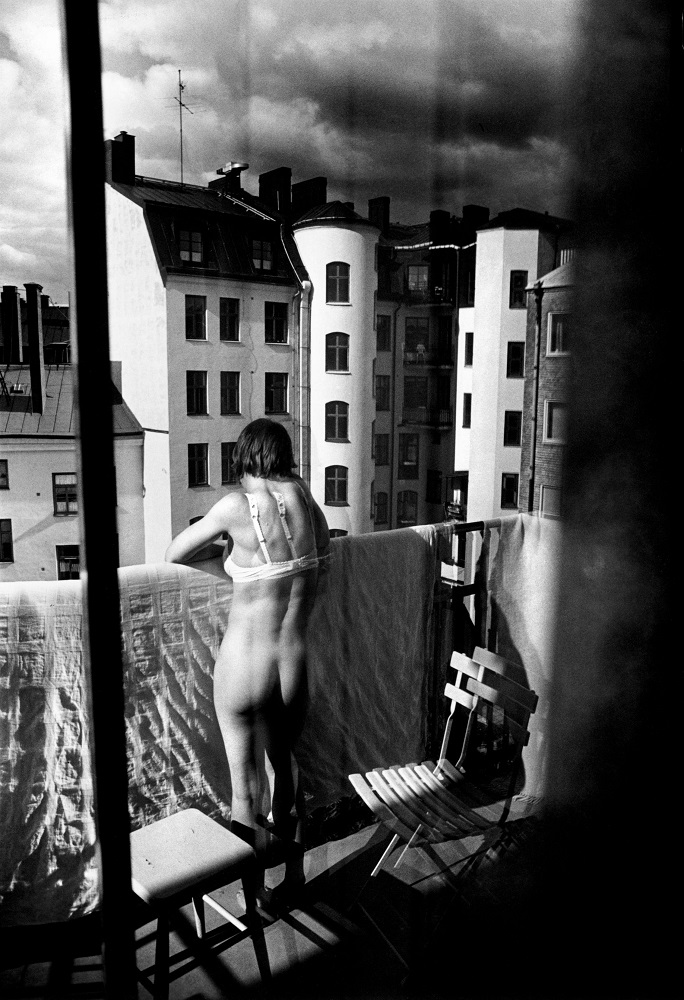 Kvinna på balkong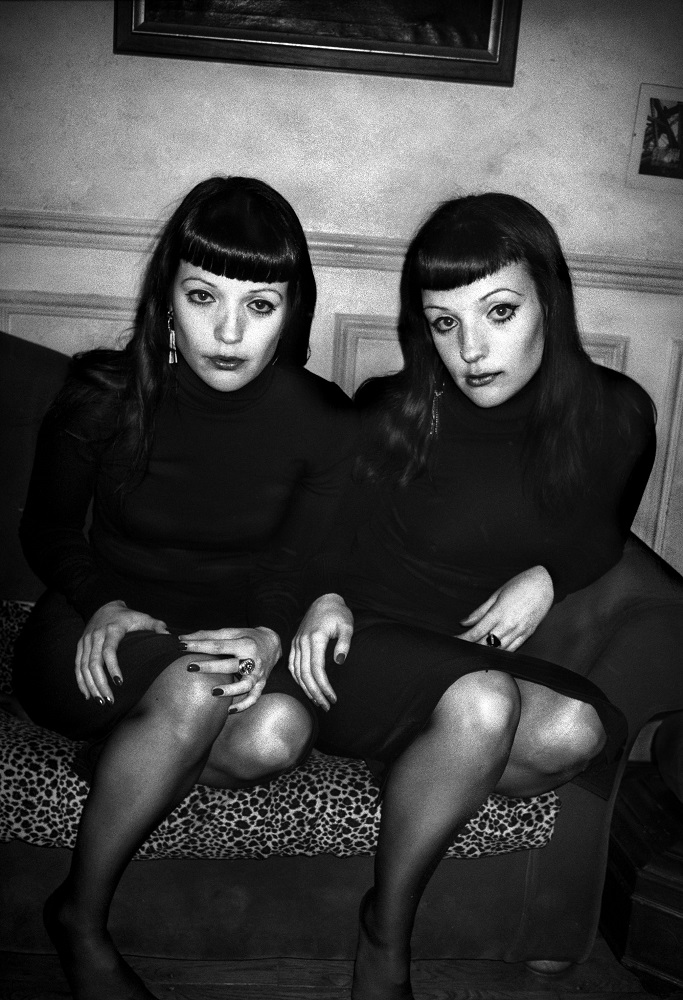 Paris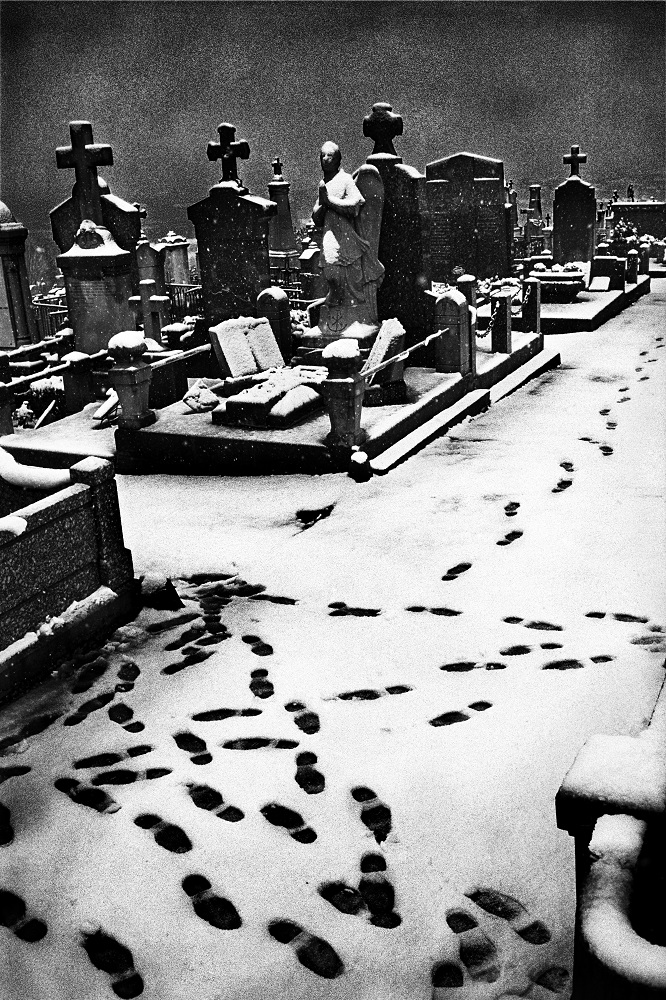 Cementry St. Etienne 2005 
Cafe Lehmitz (1978)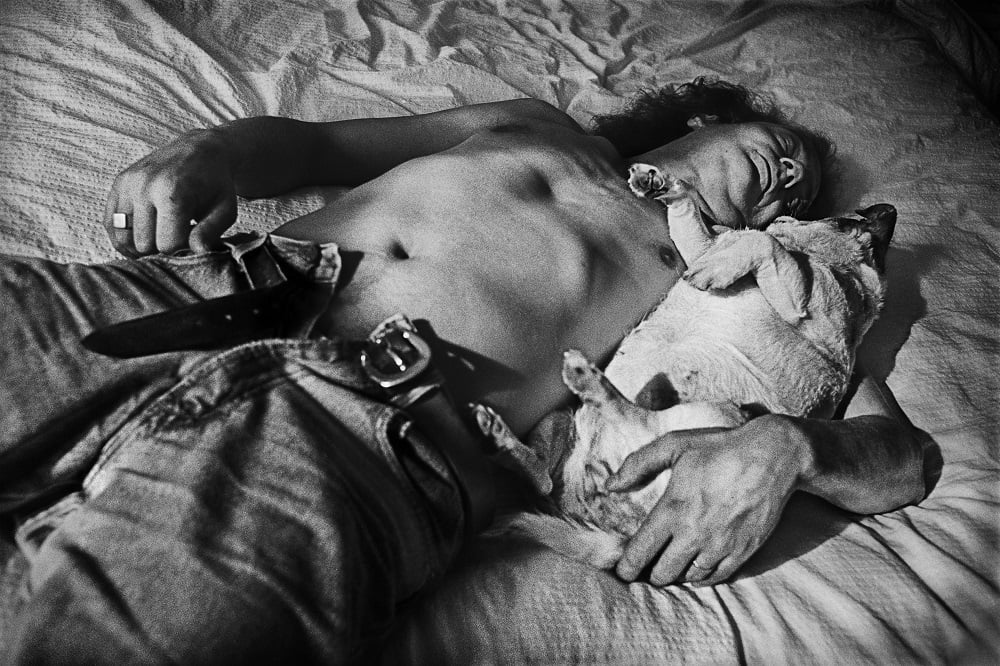 Vila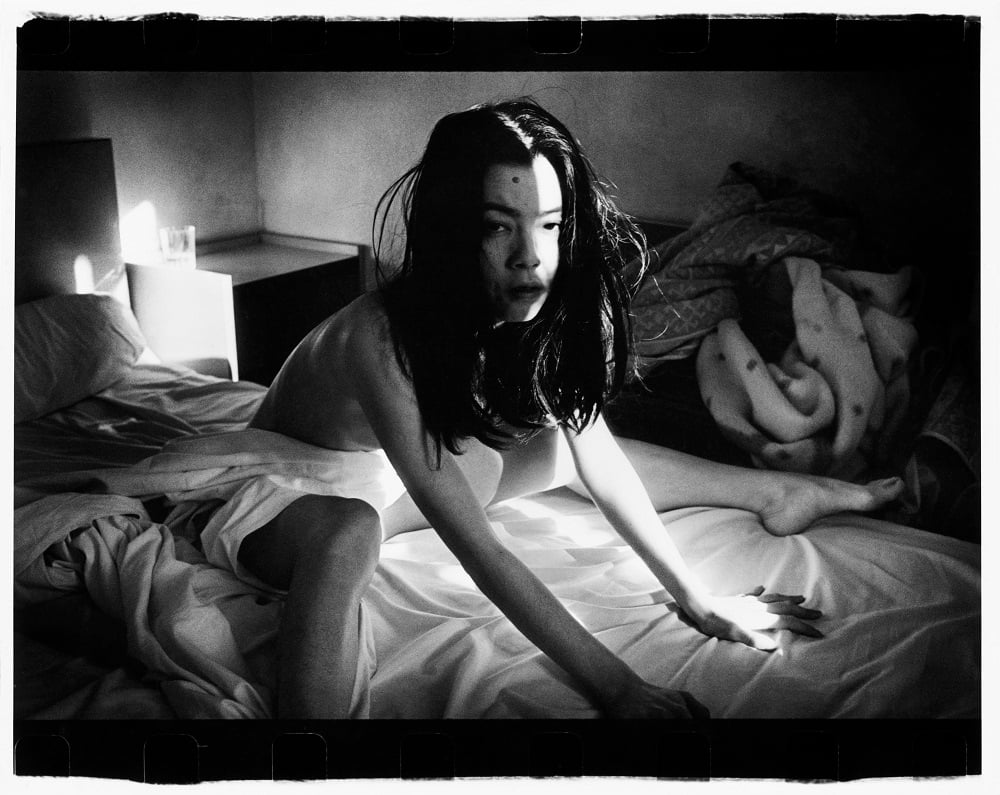 Kvinna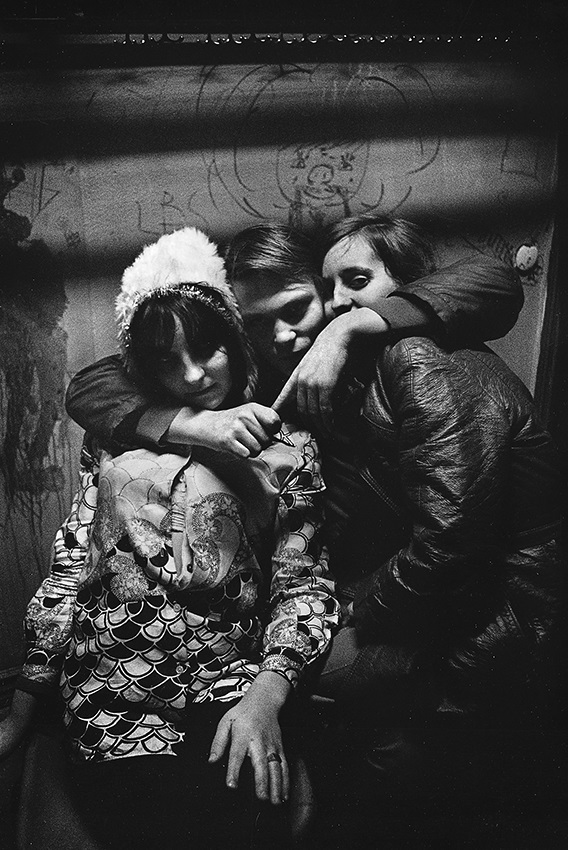 Tre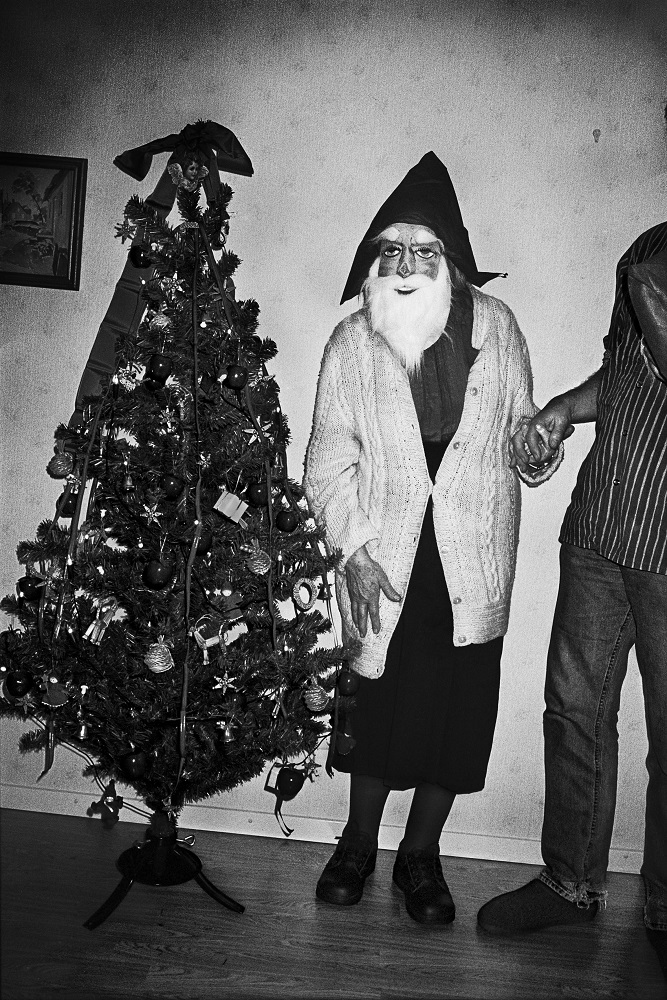 Jultid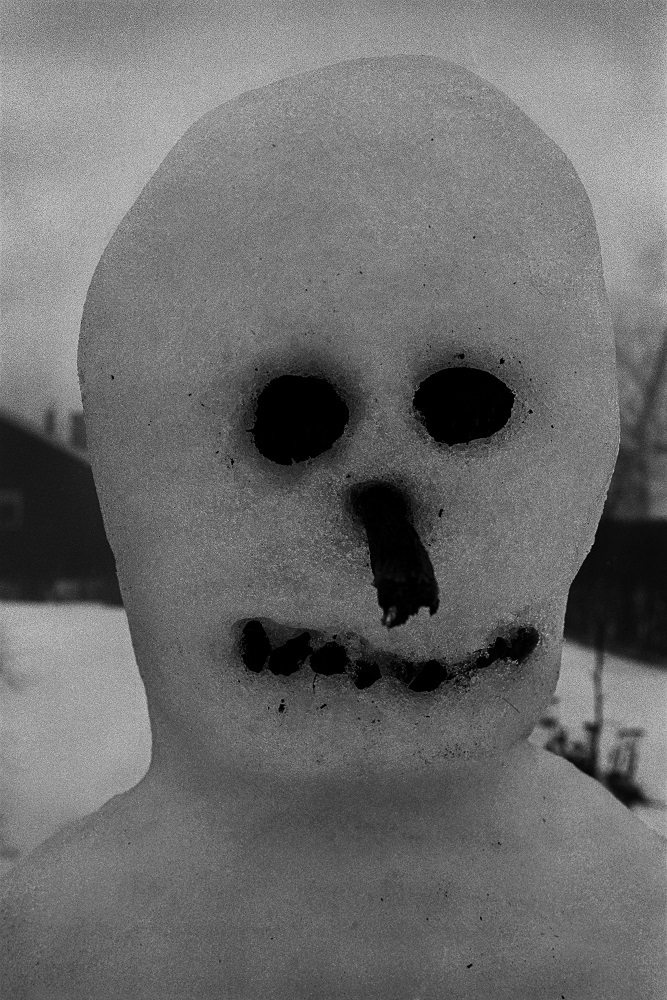 Snögubbe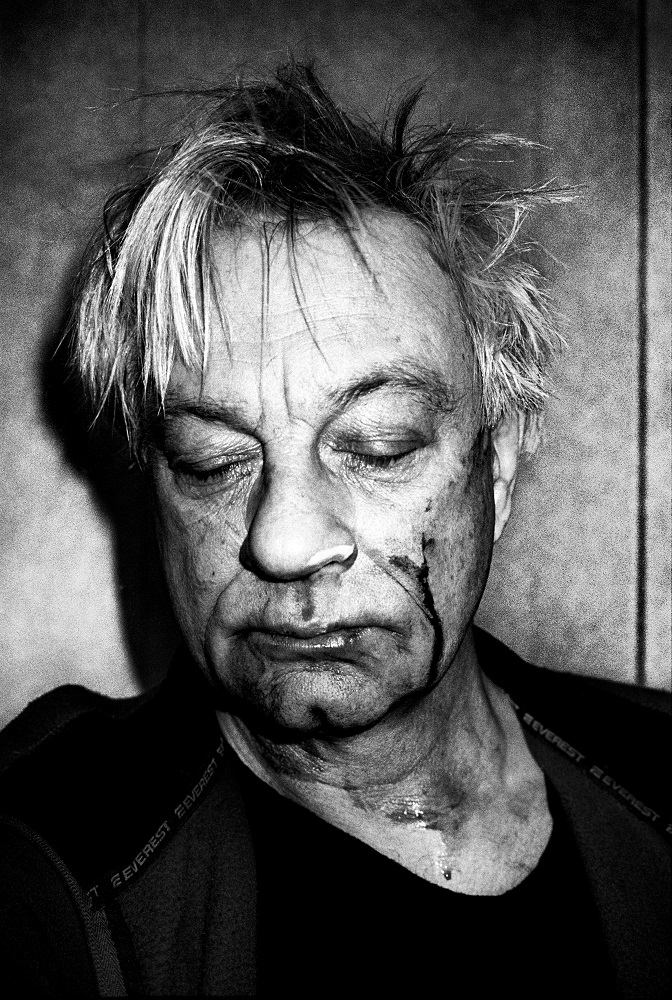 Self Portrait 2008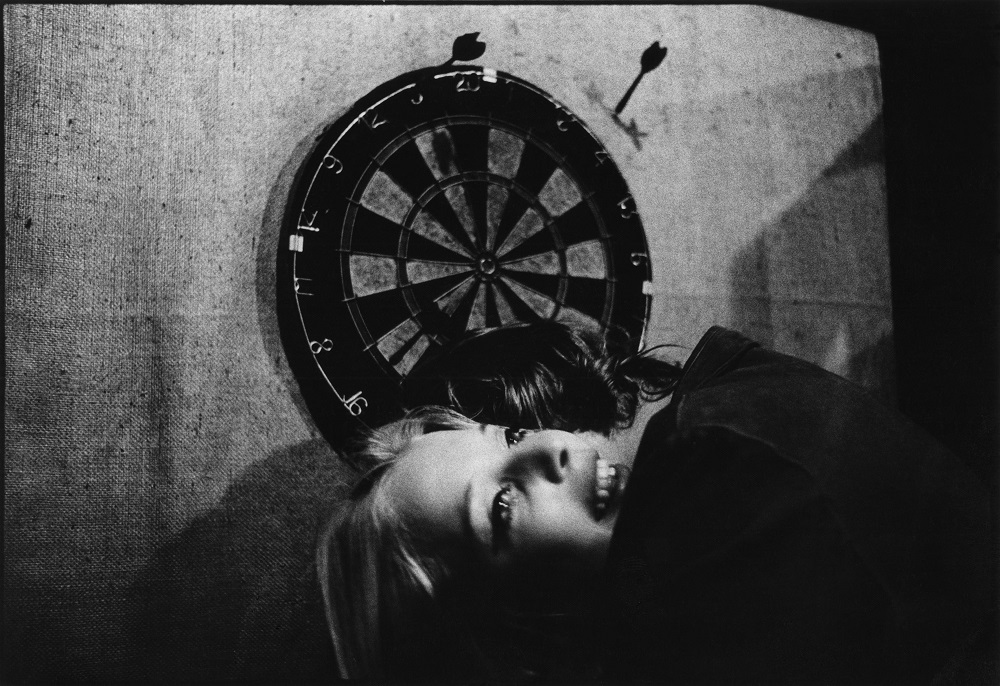 Dart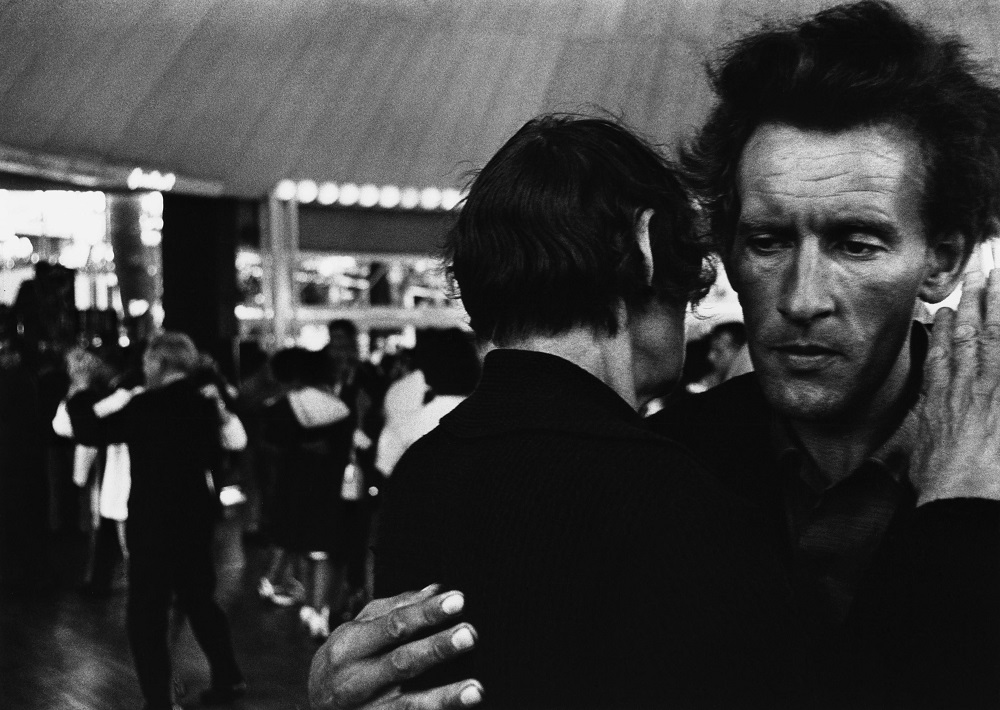 Gröna Lund   
Dans                               
From Back Home (2010)
Installationsfotografi från Fotografiska.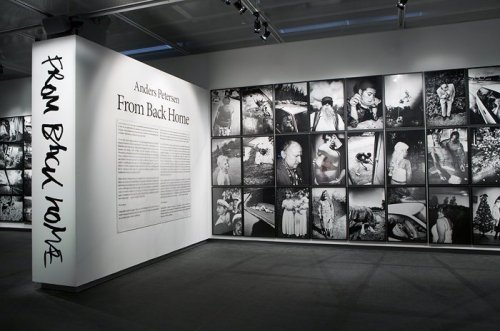 Anders Petersen was born 1944 in Stockholm, Sweden.
14 years old his family moved to Karlstad in Värmland, where he met the artists Karin Bodland and Lars Sjögren.
In 1961 he stayed for some time in Hamburg in order to learn German and trying to write and paint. He didn't take any pictures.

Five years later he met Christer Strömholm and became a student at his School of Photography in Stockholm. Strömholm was not just his teacher but also a close friend. Their friendship influenced him for life.
In 1967 he starts photographing a bar called Café Lehmitz in Hamburg, close to Zeughausmarkt. He was photographing there for a period of almost three years and in 1970 he had his first soloexhibition over the bar in Café Lehmitz with 350 photographs nailed to the wall.
In 1973 he published his first book "Gröna Lund", about people in an amusementpark in Stockholm. In 1974 he graduated from the Swedish Filmschool,Dramatiska Institutet, in Stockholm. In 1978 he published "Café Lehmitz " in Germany.
In 1984 the first book in a trilogy about locked instituations was published. The three books were about people in a prison, a nursing house, and a mental hospital. After photographing the mental hospital for three years he oriented himself towards a more free approach in a kind of diarylike photography.
During 2003 and 2004 Anders Petersen was appointed Professor of Photography in the School of Photography and Film at the University of Göteborg, Sweden. He regularly has workshops and exhibitions throughout Europe, Asia and in the USA. He has received numerous grants and rewards since the seventies.
In 2003 Anders Petersen was elected the "Photographer of the Year" by the International Photofestival in Arles.
In 2006 he was shortlisted as one of four for the "Deutsche Börse Photography Prize".
In 2007 he received the "Special Prize of the Jury" for his exhibition "Exaltation of Humanity" by the third International Photofestival in Lianzhou, China.
In 2008 he received the "Dr. Erich Salomon Award" by Deutsche Gesellschaft für Photographie, Germany.
"The Arles Contemporary Book Award for 2009" went to JH Engström and Anders Petersen's collaborative book "From Back Home" by Max Ström. The book was nominated to "The Best Photographic Book in Sweden, year 2009" and also Winner of Design Bronze Lion in Cannes.
In 2010, he was in the jury for the BMW Prize at Paris Photo.
For the first time ever in Paris, a big monographic exhibition is devoted to Anders Petersen at the Bibliothèque nationale de France; 2014
In 2014 he has his second exibition; in Fotografiska in Stockholm
Anders Petersen has his darkroom in Stockholm, Sweden.                        
Källa: 
Mer om Anders
Anders Petersen är född 1944 i Stockholm, Sverige. 14 år gammal hans familj flyttade till Karlstad i Värmland, där han träffade konstnärerna Karin Bodland och Lars Sjögren.
År 1961 stannade han en tid i Hamburg för att lära sig tyska och försöker skriva och måla. Han ville inte ta några bilder.
Fem år senare träffade han Christer Strömholm och blev en elev på hans Högskolan för fotografi i Stockholm. Strömholm var inte bara hans lärare utan också en nära vän. Deras vänskap påverkat honom för livet.
År 1967 börjar han fotografera en bar som heter Café Lehmitz i Hamburg, nära Zeughausmarkt. Han fotograferade där för en period på nästan tre år och i 1970 hade han sin första separatutställning över ribban i Café Lehmitz med 350 fotografier fastspikade i väggen.
År 1973 publicerade han sin första bok Gröna Lund, om människor i ett nöjesparken i Stockholm. År 1974 han tog examen från den svenska Filmschool, Dramatiska Institutet i Stockholm. År 1978 publicerade han Café Lehmitz i Tyskland.
År 1984 kom den första boken i en trilogi om låsta instituations publicerades. De tre böckerna var om människor i ett fängelse, en ammande hus, och ett mentalsjukhus. Efter fotografering mentalsjukhuset i tre år han orienterade sig mot ett friare förhållningssätt i ett slags diarylike fotografering.
Under 2003 och 2004 Anders Petersen utsågs till professor i fotografi i Högskolan för fotografi och film vid Göteborgs universitet, Sverige. Han har regelbundet workshops och utställningar i hela Europa, Asien och i USA. Han har fått många bidrag och belöningar sedan sjuttiotalet.
År 2003 Anders Petersen valdes Photographer of the Year av International Photofestival i Arles.
År 2006 var han nominerad som en av fyra för Deutsche Börse Photography Prize.
År 2007 mottog han Special Prize i Jury för hans utställning upphöjelse av Humanity den tredje internationella Photofestival i Lianzhou, Kina.
År 2008 mottog han Dr Erich Salomon Award av Deutsche Gesellschaft für Photographie, Tyskland.
Den Arles Contemporary Book Award för 2009 gick till JH Engström och 
 Anders Petersens samarbete bok From Back Home av Max Ström. Boken blev nominerad till The Best fotobok i Sverige år 2009 och även vinnare av Design brons Lion i Cannes.
År 2010 var han i juryn för BMW priset i Paris Photo.
Anders Petersen har sin mörkrum i Stockholm, Sverige.
För kontakt med Anders Petersen